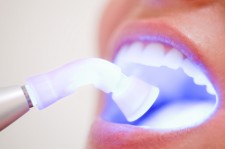 When teeth have minor cracks, fractures, or decay, our dentist, Dr. Rust, often recommends having a dental filling placed. Our office uses composite or tooth-colored fillings that can be matched to blend in with your existing teeth for an aesthetically-pleasing result. At your appointment with Dr. Rust, he will:
Remove the compromised section of the tooth
Clean the healthy tooth
Fill your tooth with the composite/tooth-colored filling
The procedure is quick and almost pain-free. To learn more about tooth-colored fillings or your other treatment options, please call our Eugene, OR dental practice soon.