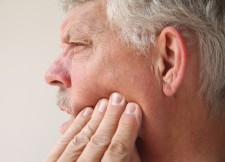 Having a cracked or fractured tooth, while painful, is not uncommon.  Signs of a cracked tooth can include:
Increased sensitivity to heat and cold
Pain while eating or at any other time
An inability to determine where the pain comes from in the mouth
There are many types of cracks that plague teeth; some visible, some invisible to the naked eye. Depending on the severity and location of the crack, treatment of your cracked tooth could be in the form of a root canal, a filling, a crown, or, in severe cases, an extraction. No matter which treatment is necessary, our Eugene, OR dentist, Dr. Rust, will gently and carefully restore your oral health. If you are suffering from unexplained pain in the mouth, please contact our office immediately. We will do our best to treat you as soon as possible.