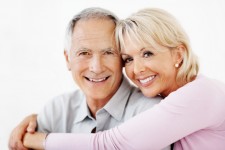 At our Eugene, OR dental practice, we are dedicated to helping you achieve optimal oral health, which is why we provide an oral cancer screening at every comprehensive exam. During this exam, our dentist, Dr. Rust, will examine the following for signs of oral or other cancers:
Gums and tissues of the mouth
Tongue
Lips
Neck
Throat
Face
This thorough examination is done in order to catch oral cancer when it is most easily treated. We invite you to contact our office today to schedule your next check-up with our dentist. We look forward to helping you improve your oral health.